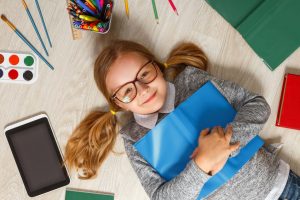 As many of you know, 1000 Books Before Kindergarten has a comprehensive phonics program available to help your child start reading. This phonics program combines both traditional flashcards and worksheets with an entire online learning system, including electronic flashcards and games.
1000 Books Before Kindergarten Phonics is fun for both parents and children. And because the course is cloud-based, you can take phonics wherever you go. Now there is no excuse not to be practicing phonics with your child every day!
Learning to read by sounding out words enables reading comprehension by linking groups of letters to spoken language. Your child will expand his or her vocabulary and be prepared to excel in school.
Our high quality phonics course is beneficial for all new readers. This research-based phonics approach can teach any child to read. Whether your child is just getting started or already recognizes some words, our complete phonics course can improve your child's reading.
Now is the time to complete your child's reading journey.
Learn more about our updated and expanded phonics at https://phonics.1000booksbeforekindergarten.org.