Complete the Journey to Reading through our Phonics Course.

Our mission has always been to promote bonding and reading to children. We are committed to providing all of the tools necessary for teaching your child how to read.
Our complete phonics program provides your child all of tools that he or she needs to read. We have taken the commonly recognized 44 sounds of the English language and broken them down into very manageable steps. Your child will learn the sounds a letter makes and learn that some letters make more than one sound. With the 1,000 Books Before Kindergarten's complete phonics program of fifteen steps, even young children can learn to read.
Price: First month $5.00 then $8.95/month.
Printable Materials and a Next Generation Online Learning System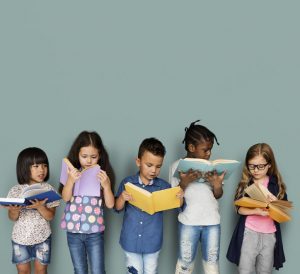 More than 200 printable worksheets.
More than 500 professionally illustrated flashcards, both online (with pronunciations) and printable.
More than 20 online stories for your child to read.
Videos with instructions for each step and vocabulary builder videos.
Multiple online learning games to reinforce what your child is learning.
Works on Most Phones, Tablet, and Computers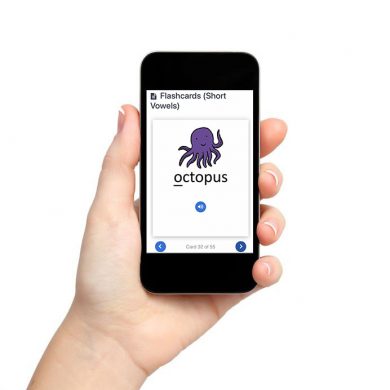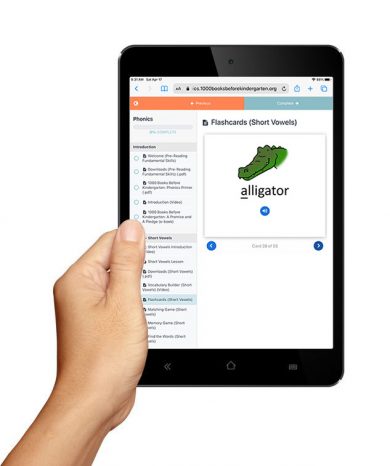 Improve Your Child's Vocabulary, Language, and Communication Skills
Price: First month $5.00 then $8.95/month.
Two years of Access to the Online Learning System and All Content
Our program combines traditional flashcards and worksheets that you print yourself with a next generation online learning management system.
Price: First month $5.00 then $8.95/month.
Dear Families,

Investing the time and resources in your child's education is one of the most important contributions you can make to your child's future. You can put your trust in us. We have developed a very thorough phonics curriculum that will take your child several months to complete.

Our phonics program teaches children the life-long skill of reading. Our goal is to help children to connect with the written word such that they will be able to read and fully comprehend what they are reading.

The journey will be challenging. But in the end, your child will be able to read.

We're thankful for your interest in the 1000 Books Before Kindergarten Phonics program and look forward to seeing your child progressing through our program and eventually reading.

Best Wishes,

The 1000 Books Before Kindergarten Team
Price: First month $5.00 then $8.95/month.